Getting Started: Employers
Overview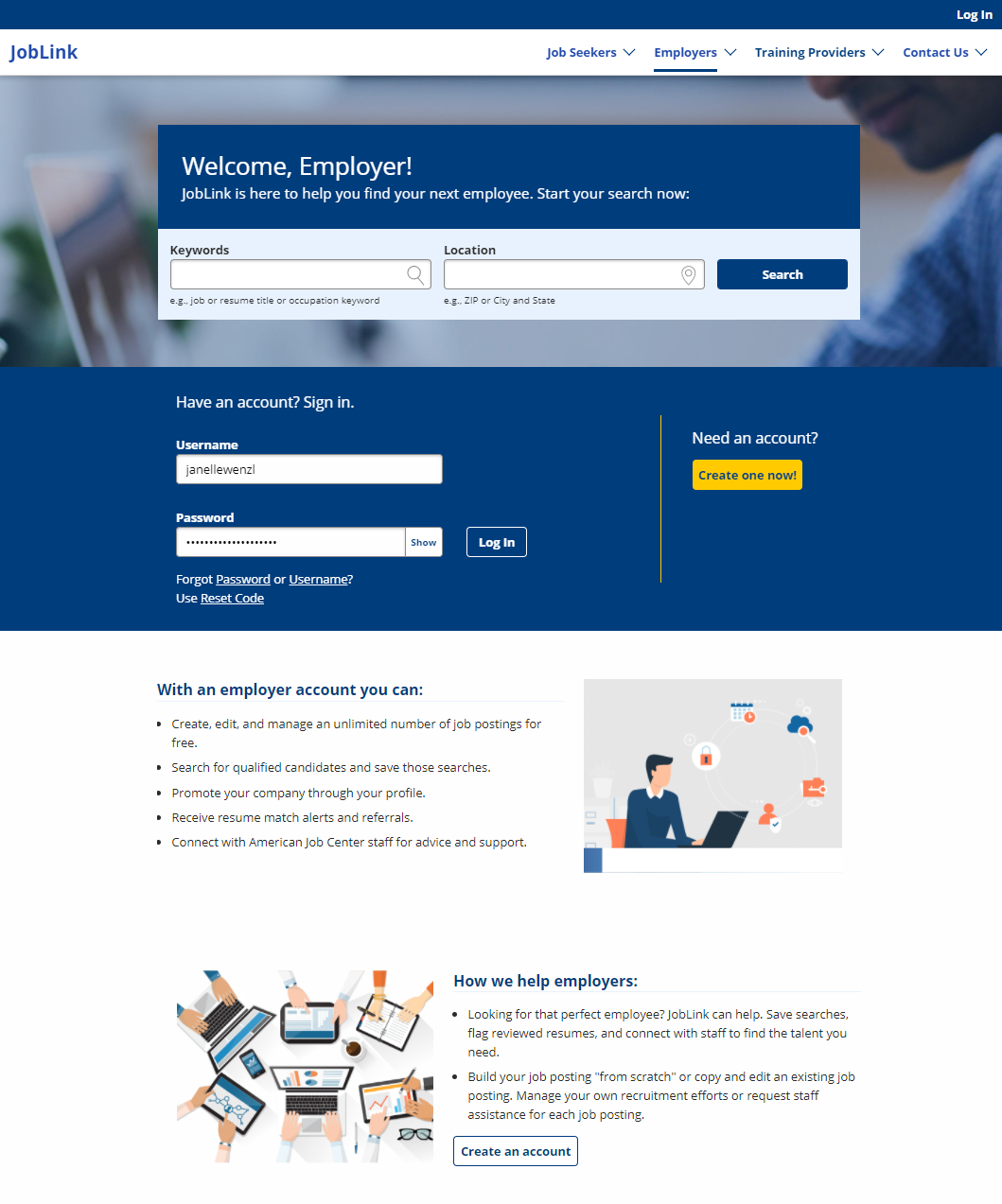 America's JobLink is a job bank run by your state. (Your state may have a different name for JobLink, like OK JobMatch or AZ Job Connection.) JobLink gives employers useful tools to support recruitment activities. By creating a free account, you'll be able to...
Create, edit, and manage an unlimited number of job postings for free.
Search for qualified candidates and save those searches.
Promote your company through your profile.
Receive resume match alerts and referrals.
Connect with American Job Center staff for advice and support.
Need Help? Quick Links: